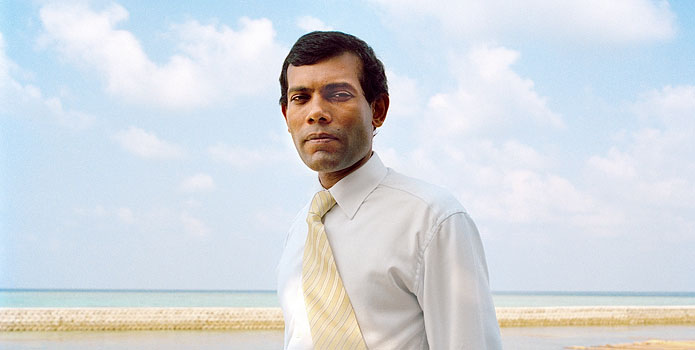 For the first time ever, a president of the Maldives resigns before completing even one term of rule.
President Mohamed Nasheed came into power following the victory of the then opposition coalition during the 2008 election. President Nasheed stepped into the role as one of the most popular presidential candidates in the history of this small nation – as many Maldivians felt a change would be refreshing after the previous 30 years.
Within the first trimester of his presidency, Mohamed Nasheed was seen to break the ties with the other political parties that helped him win the 2008 presidential elections  albeit by a narrow margin. Although some were disheartened by his rule and especially privatization policies, many were still President Nasheed's adamant followers and he did gain a lot of positive attention from the international media as well.
It was following the military arrest of the chief judge of the Criminal Court on January 16, 2012 that politics in the Maldives escalated into a complete impasse. The on-going demonstrations since culminated in the police taking sides with the public and confronting the military in the early hours of February 07, 2012. A few hours later many from the military joined the police and soon thereafter the officials loyal to the ruling government resigned.
At about 1:00pm local time President Mohamed Nasheed resigned.