Surfing in Maldives
Welcome to a tropical paradise renowned for its crystal-clear waters, white sandy beaches, and world-class surfing spots. This guide will provide you with everything you need to know about the Maldives' surf spots, from the best breaks and swell conditions to the vibrant surfing culture that makes this island nation a must-visit destination for wave riders of all skill levels.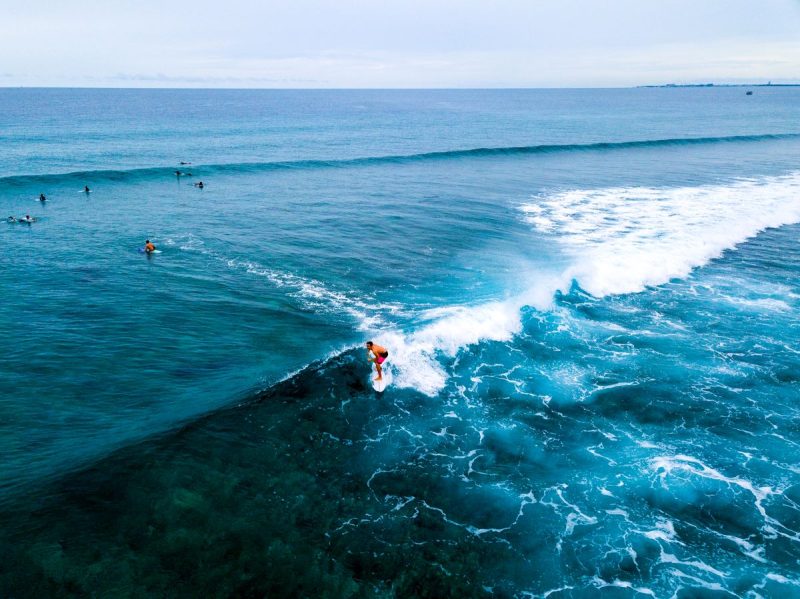 Best Surfing Spots in the Maldives
Chickens: Located in North Male Atoll, Chickens is a famous left-hand break that offers long rides and multiple sections, ideal for intermediate to advanced surfers.
Cokes: Also in North Male Atoll, Cokes is a powerful right-hand break with hollow sections perfect for experienced surfers seeking thrilling barrel rides.
Jailbreaks: Known for its long, peeling waves, Jailbreaks is a consistent right-hand break in North Male Atoll that caters to surfers of all skill levels.
Sultans: Another North Male Atoll gem, Sultans is a fast and forgiving right-hand break that offers fun, rippable walls and occasional barrels.
Yin Yang: Located in Laamu Atoll, Yin Yang is a challenging right-hander with a mix of fast, hollow sections and more mellow parts, making it suitable for both intermediate and advanced surfers.
Swell Conditions and Ideal Surf Season
The Maldives enjoys consistent swells throughout the year, with two primary surf seasons:
North-East Monsoon (December to March): During this time, the swell is generally smaller, making it ideal for beginner and intermediate surfers. Expect clean, fun waves with light offshore winds.
South-West Monsoon (April to October): This is the peak surf season in the Maldives, with larger swells and more powerful waves. The South-West Monsoon attracts advanced surfers looking for more challenging conditions.
For the ultimate surfing experience, plan your trip between May and September, when the swells are at their biggest and the weather conditions are most favorable for surfing.
Surfing Equipment and Accommodation
While it's possible to rent surfboards and equipment in the Maldives, many surfers prefer to bring their own gear. Ensure you pack a suitable board for the expected wave conditions, as well as a leash, wax, and any necessary repair kits.
The Maldives offers a variety of accommodation options near popular surf breaks, ranging from luxury resorts and guesthouses and liveaboard boats. Choose the option that best suits your budget and preferences.
Consider Other Recreational Activities
Apart from surfing, the Maldives offers a plethora of activities for adventure enthusiasts, including snorkeling, diving, fishing, and island hopping. For a more relaxed experience, indulge in spa treatments, yoga sessions, or simply bask in the sun on the pristine beaches.
In conclusion, the Maldives is a surfer's paradise, offering world-class breaks, perfect swell conditions, and a vibrant surf culture that welcomes wave riders from around the globe. Whether you're a newbie searching for fun, mellow waves or a seasoned pro chasing adrenaline-pumping barrels, the Maldives has something for everyone. So pack your bags, ready your board, and hit the waves in this enchanting island nation!