Visit to Malé – the capital
Visit to the small but busy capital is a must as it allows a glimpse into Maldivian urban life which is very different from the lifestyles in the resorts or the other inhabited islands.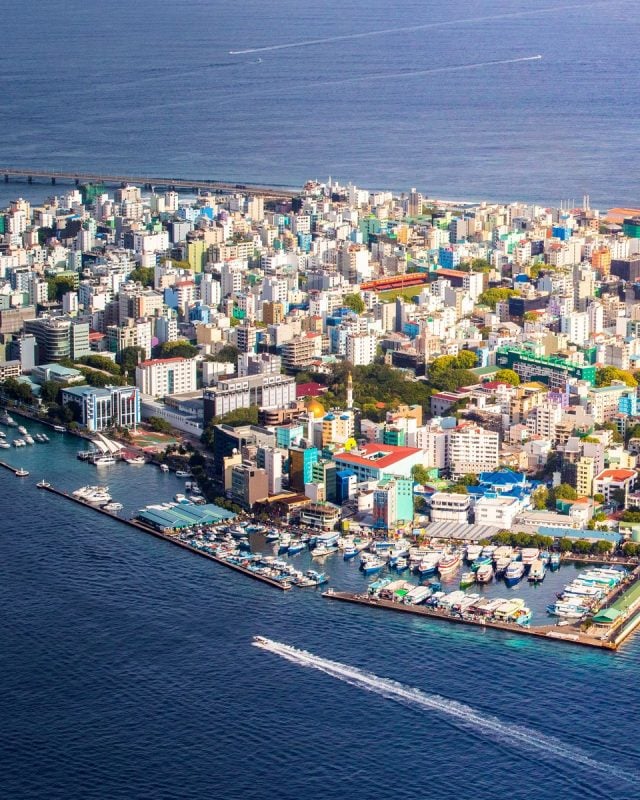 The Islamic Centre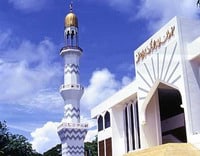 The Islamic Centre is not only the most famous architectural landmark in Malé, but also houses one of the biggest and finest mosques in the Southeast Asian region. The grand mosque that accommodates more than 5,000 worshippers; its golden dome and minaret are standouts that can be seen before reaching the shores of Malé and the ornate woodcarvings and Arabic calligraphy inside are magnificent tributes to the talents of Maldivians.
Hukuru Miskiy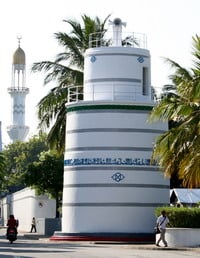 The Hukuru Miskiy (Friday Mosque) built in 1656 is another fascinating monument that is an essential stop on any tour of Malé. All the walls in the mosque are built with coral stones intricately carved with Arabic calligraphy and ornamental patterns; the roof, window frames and doors made of different kinds of wood such as teak, sandalwood and redwood. This mosque also displays breathtakingly beautiful coral carvings and expert lacquerwork done by Maldivians. There are also a number of ancient tombstones erected in memory of past sultans, heroes and nobles, in the mosques compound.
Medhu Ziyaaraiy
Medhu Ziyaaraiy is the shrine of Abu-al Barakath Yusuf al Barbaree – the Moroccan scholar believed to be responsible for the advent of Islam in the Maldives in 1153 AD; and is also a must-see monument.
Mulee-aage
Mulee-aage next to the Medhu Ziyaaraiy was originally built by Sultan Shamsudheen III for his son just before the First World War. The building was declared a government property when the sultan and his were banished in May 1936. Since then it has been used as an office complex by subsequent governments and when the country became a republic in 1953, Mulee-aage became the Presidential Palace. The present government also used it as such until the current Presidential Palace was completed in 1994.