W Retreat & Spa Maldives will set the scene for World Music Day on 21 June.
World Music Day originating from France is celebrated in over 110 countries as a day of music indulgence where amateurs and professionals join the beat to magnify the night by sharing their music.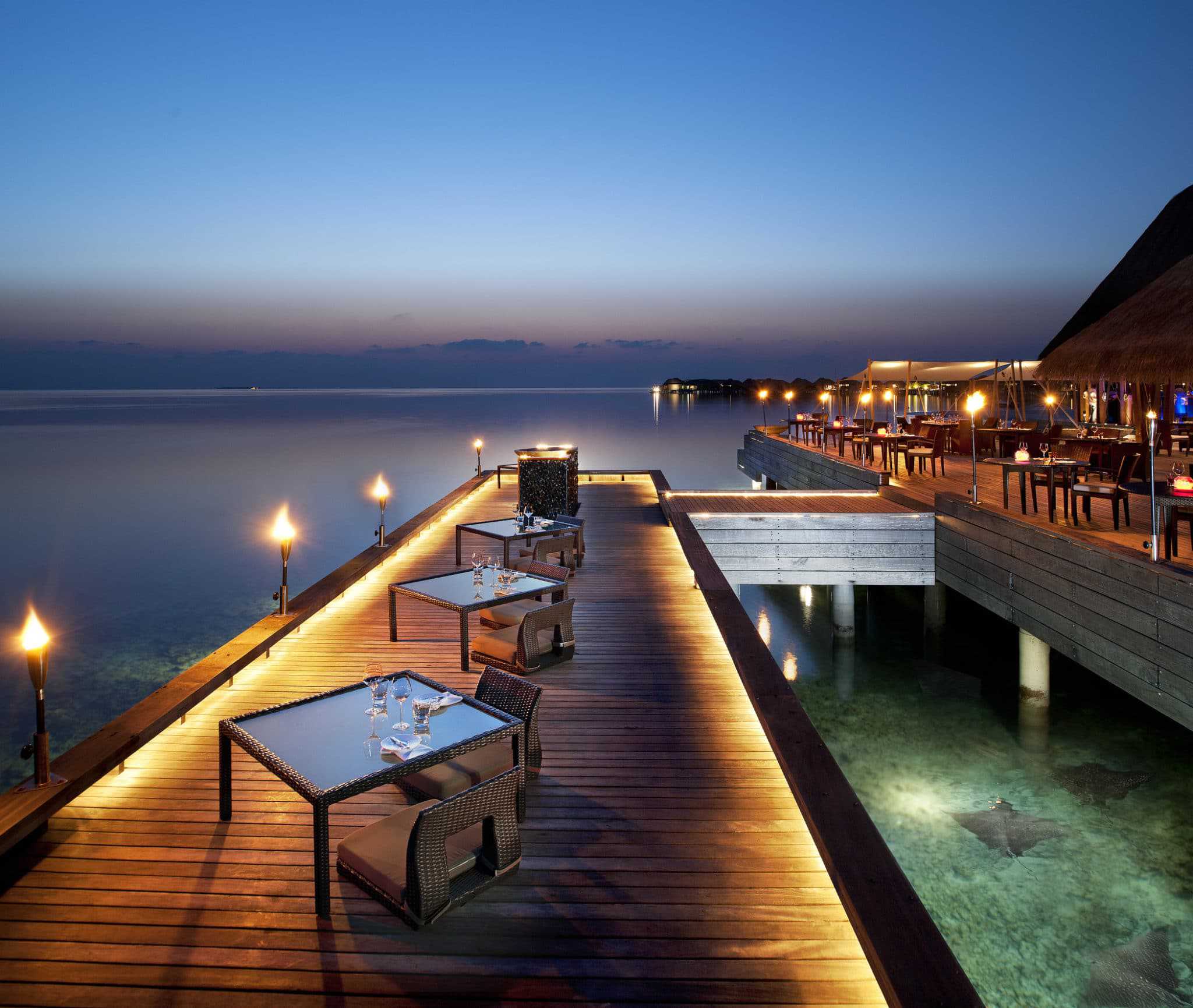 Bringing W Hotels passion for music to life, the Retreat will unveil a different beat on World Music Day. Guests at W Maldives are invited to join creative concept of Safari dinner that will play host to vibrant beats. Resident DJ Lady Dee, will open the nights festivities by bringing electric and pulsating beats to W Maldives while nibbles are served at SIP, the Retreats sunset lounge bar. Starters await at iconic FISH restaurant as Saxophonist artist plays some tunes. FIRE, the Mongolian style BBQ restaurant sets the scene for a Bodu Beru live performance. Finally guest will gather up and savor sweet bites at WET while a Maldivian Live Band plays under moonlight.
Steve Delefortrie, Director of Operations says "This is a unique experience, which give the opportunity to our guests to sample & savor signature dishes in each of our venues whilst listening to music of the world." To enjoy a small preview of the event follow W Maldives on the social media channels @WMaldives on Twitter and Facebook.com/WMaldivesRetreat
W Retreat & Spa Maldives is a tropical playground in the Indian Ocean that's perfect for relaxing, playing, and recharging for your next adventure. Experience one of the 78 Retreats, either on the beachside or overwater which gives you access to endless Indian Ocean views. Abandon the expected and sample creative dining by Executive Chef Nikolaj Retpen in the retreats three dining experiences and two lounge concepts. Step into the spotlight at 15BELOW the Maldives only underground nightclub, and sip on one of the 90 varieties of vodka.
For more information on W Happenings at W Maldives, please visit www.wretreatmaldives.com/happenings