When you stay at Soneva Resorts Maldives you know that you are in harmony with the environment and the local community. Not only are you in tune with our Six Senses SLOW LIFE philosophy: Sustainable – Local – Organic – Wholesome Learning – Inspiring – Fun – Experiences, now you also have the opportunity to join us in our special projects.
Soneva Resorts Maldives have designated the period from 01 June – 22 December 2009 as its Six Senses Social Season, during which guests are offered the opportunity to give a little of themselves to the Maldivian community in return for an extended stay at Soneva Resorts Maldives.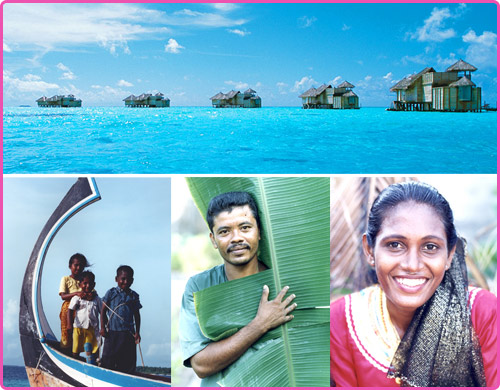 The programmes offer activities such as teaching at local schools, hospital volunteer work, assisting with the waste-to-wealth projects, working on local farms or any other project ideas which the resort would be delighted to support based on the guests individual profession and expertise. The guests' participation will not only help the local community but will also provide them with a greater understanding of the traditions and challenges of the local culture, resulting in a mutually beneficial and enriching experience for all.
The Offer:
STAY FOR 14 NIGHTS AS A PAYING GUEST AND get 14 MORE COMPLIMENTARY NIGHTS!
In return you participate for a total of 4 days in one of our community projects.
Validity period: 01 June – 22 December 2009
Terms & Conditions:
Valid for stays booked directly with the Resort or via third party.
For the total of a consecutive 4 weeks stay, the guests have to do 4 days community work, either on individual days or consecutively.
Bookings need to be made with a minimum lead time of 3 months to allow a tailor-made program.14 nights complimentary includes accommodation ONLY.