Hilton Maldives Iru Fushi Resort and Spa Launches New Restaurant, 'Bamboo'
MALDIVES – Hilton Maldives Iru Fushi Resort & Spa opens its newest restaurant this February, 'Bamboo'. Created specifically to introduce new flavours to the five-star resort's guests, Bamboo offers a taste of casual dining from across south and south-east Asia with a menu that features dishes as varied as Japanese sushi and Chinese dim sum to Sri Lankan and Vietnamese specialties.
"Bamboo is a beautiful little restaurant where guests can enjoy fresh cuisine from around Asia," says Food and Beverage Manager Stephan Faessler. "We focussed on offering our interpretation of typical street food, such as sizzling hot dishes served fast and fresh from the hot wok or steamer, superbly presented sushi and sashimi as well as a quintessential collection of soups, salads, curries, noodle and rice dishes."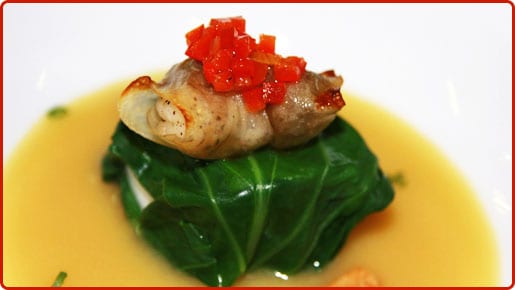 Surrounded by lush tropical greenery in a snug setting by the resort's main bar, Bamboo is open for lunch and dinner. Diners can expect to enjoy pure, full-flavored Asian delicacies served quickly in a beautiful resort environment where Thai, Singaporean and Japanese dishes sit comfortably next to Sri Lankan, Chinese and Malay specialties in sight of the Indian Ocean.
The Bamboo Menu
SASHIMI, NIGIRI & MAKI
Maldivian yellow fin tuna
Atlantic Ocean salmon
Indian Ocean reef fish
Salmon maki
California sushi roll
Cucumber maki
Maldivian yellow fin tuna maki
Sri Lankan lagoon crab maki
Maldivian yellow fin tuna nigiri
Atlantic Ocean salmon nigiri
Indian Ocean reef fish nigiri
Indian Ocean squid nigiri
Maldivian blue sea water shrimp nigiri
SALADS
Chinese style oriental chicken salad with crunchy ramen noodles
Cold soba noodles with tempura fish
Thai style minced chicken salad
Glass noodle salad with shrimps
SOUPS
Spicy miso with ramen noodles
Thai tom yum kung
Shrimp wonton soup
Singaporean style mee rebus soup
Chinese baby corn soup with egg drop
DIM SUM STEAMER SELECTION
Roasted pork bun
Shrimp hakaw
Mixed shumai
Pork & shiitake mushroom shumai
Spinach & tofu dumpling
MAIN COURSES
Ramen noodles with prawns, broccoli and coriander
Ramen noodles with yakitori chicken breast and spring onions
Japanese soba noodles with vegetable tempura and spring onions
Pad Thai with lemon grass prawns
Singaporean style beef chow fun with coriander
Sri Lankan kottu rotti with chicken thigh
Mixed satay with Malay rice and peanut sauce
Malaysian curry laksa (curry mee) with seafood
Sri Lankan lamprais served with chicken liver curry
Traditional Thai green curry with tiger prawns
Chili chicken and cashew nut with steamed rice
Clay pot prawns with glass noodles
Panang style curry with tender beef and steamed rice
DESSERTS
Thai steamed banana cake with young coconut cream
Vietnamese style crème caramel with sweet coffee sauce
Asian coconut custard with crispy coconut chips
South-Asian fruits scented with fresh lemon grass syrup
Chilled Maldivian melon and sago soup
Warm sticky rice with Thai mango
More information can be found of the Hilton Maldives Iru Fushi Resort & Spa Facebook page, and for more information on the resort or for bookings please visit www. MaldivesIruFushi.hilton.com or email [email protected]
Contact:
Katherine Anthony
+960 668 0105
[email protected]