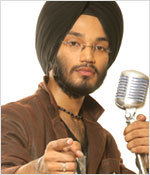 The winner of Star TV show "Voice of India 2007", singing competition held by India's Star Plus Channel, Ishmeet Singh died in Maldives on Tuesday evening.
Officials from the Chaaya Dhonveli Beach Resort where he was staying said that Ishmeeth had drowned between 5:15pm and 5:20pm while in the swimming pool of the resort.
"He went into the swimming pool with a couple of his friends this afternoon," Marlon Robert, the Assistant Manager of the Resort, said."None of them knew how to swim so he was using the baby (shallow) swimming pool. Since he didn't know how to swim we had advised him not to use the big pool. Somehow or other he ended up in the big pool. When he couldn't get out of it his friends apparently went looking for help."
According to the Maldives Police Service, Ishmeeth's body had been immediately brought to the ADK Hospital in Male' after the incident. The doctor who had attended to him said that the cause of death seemed to be by drowning. Police said that their investigations were now proceeding.
Arrangements are underway to transport Ishmeeth's body back to India, sources say.
The 19-year-old singer had arrived in Maldives Tuesday morning to take part in a show being held in Male', the capital city, by his contracting music company. The show was planned to be held during this weekend.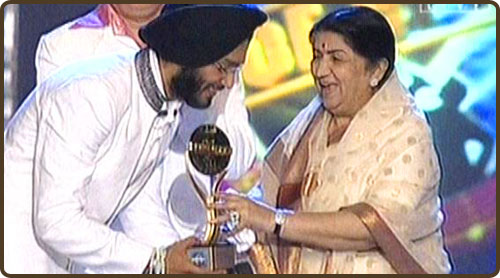 Supporters of the singer voted heavily for him from Punjab during the finals of the contest. Even though Harshit led the votes tally in most regions of the country, the final count went in Ishmeet's favour due to heavy voting from Punjab.
Ishmeet had won the 'Voice of India' singing contest held on November 26, 2007, pipping his closest rival Harshit from Uttar Pradesh in a keen contest. He was given the winner's trophy by melody queen Lata Mangeshkar.
About Ishmeet Singh
Ishmeet Singh (September 2, 1989 – July 29, 2008) was an Indian singer and the winner of the popular reality show, Star Voice of India. Born in Amritsar, Punjab, Ishmeet had a passion for music since childhood. He started learning classical music at a very young age and soon developed his own unique style of singing.
Ishmeet rose to fame after winning the Star Voice of India competition in 2007. His soulful renditions of popular Bollywood songs won him many accolades from both fans and critics alike. His melodious voice was also featured in several films as a playback singer.
Apart from being a successful singer, Ishmeet was also an active philanthropist who worked with several charitable organizations to help those in need. He was known for his kind heart and generous spirit that touched many lives around him.
Tragically, Ishmeet's life came to an end on July 29th 2008 when he died under mysterious circumstances in the Maldives aged only 19. To this day, his death remains a mystery as no one knows exactly what happened that fateful day.
Despite his untimely demise, Ishmeet Singh will always be remembered as one of India's most talented singers who left behind a legacy of beautiful music that will live on forever.