Maldives is to receive participants of Miss France 2011 with red carpet welcome and cultural activities at Male International Airport.
Speaking to journalists at Dharubaaruge 'Fansavees Maalam' about the contestants' visit from November 11 to 18, Director of event partner Sunland hotels, Hussein Hilmy said 33 participants of Miss France 2011 will come to the Maldives in one of the biggest tourism events in the Maldives.
"Their visit to Maldives will provide lots of benefits. We are carrying out the event in cooperation with MTPB (Maldives Tourism Promotion Board)," he said.
Hilmy noted that the contestants would travel to Coco Palm Boduhithi resort from Male International Airport in a sailing boat.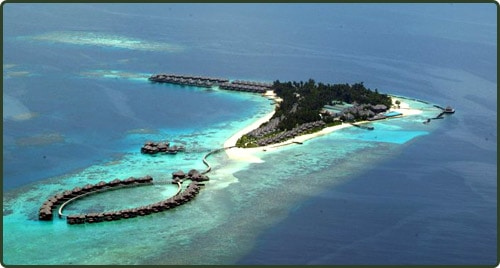 "This is the first time such an event is being organized in collaboration with a specific company. Usually such an event would require collaboration with tourism authority of another country. Maldives will benefit more than Sunland," he said.
Hilmy said French media's live coverage of the event would include gaining support for the Maldives nomination to the New Seven Wonders of Nature.
According to Sunland Hotels, video and photo sessions and learning to cook Maldivian dishes will take place in Coco Palm, where contestants of Miss France 2009 and 2010 will also attend.
"We are pleased that Sunland has organized this event. This is a huge benefit to the Maldives. This is a good step considering the position where Maldives stands now," MTPB Deputy Director Mohamed Adam said.
The Miss France contest will be held on December 4 in Caen, France.
Source: haveeru.com.mv