Participation at the Bahrain International Travel Expo (BITE), held at the Kingdom's International Convention Centre, was the last of three events to be organised by the Maldives Tourism Promotion Board (MTPB). Following the successful conclusion of their participation at the Arabian Travel Market 2007 in Dubai, MTPB took eight resorts and destination management companies on a road show to Qatar, Kuwait and Bahrain. The companies involved were: Naiade Resorts, Villa Hotels, Island Holidays, Cross Asia Travel, AAA Hotels and Resorts, Sun Travels & Tours and Crown Tours.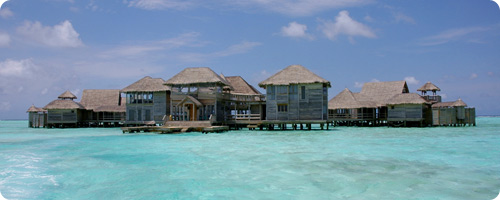 Mohamed Adam, Deputy Director, Maldives Tourism Promotion Board commented. "From May onwards, consumers across the Gulf region are beginning to plan and book their summer holidays. So far, the visitor numbers to the Maldives from this region are small, however there is great potential. We are confident that our events in Qatar and Kuwait, as well as our participation at BITE, 2007 will have significantly improved destination awareness among resident expatriates and Gulf nationals."
The Maldives Tourism Road Show started in Qatar on the 6th May, with a reception and dinner at the Movenpick Tower & Suites in Doha. More than 150 travel agents and tour operators were invited to a presentation on selling the Maldives to travellers from the Gulf Region. Emphasis was placed on the warm welcome that GCC nationals and resident expatriates will receive when visiting the islands. The Republic of the Maldives is an Islamic nation, providing Arab travellers with easy access to Mosques, even on the resorts islands
Mohamed Adam continued by saying "The flying time to the Maldives is around four hours from the Gulf region. With daily flights from a combination of airlines, the consumer has plenty of choice on how to get there." Our aim at the road shows was to ensure that as many travel agents and tour operators as possible have the tools they need to be able to effectively promote our island resorts." Mohamed Adam added "The Maldives is currently the ultimate getaway for those who are attracted by private islands, stunning beaches and crystal clear waters. The Maldives provides the perfect backdrop for a relaxing, rejuvenating holiday, which is a welcome contrast to the frantic pace of life in the Arabian Gulf."
Similar format was adopted for the event in Kuwait on the 7th May, where more than 100 travel agents and tour operators were invited to the Holiday Inn Downtown in Kuwait City. MTPB's participation at the BITE 2007 was from the 8th to the 10th May and provided Maldives Tourism with an opportunity to show case the destination to visiting travel trade, meetings and incentives buyers as well as consumers from Bahrain and the Eastern Province of Saudi Arabia. Official attendance figures have yet to be confirmed however they were expected to be up on last year's number of 16,800 visitors.
The Maldives Tourism Promotion Board has recently appointed Afkar Marketing Company W.L.L. as its PR & Marketing Agency for the Gulf Region. Mohamed Adam concluded by saying "Our focus now is to ensure that the travel trade in the GCC understands the Maldives product and how to sell it effectively to both expatriates and GCC nationals resident in the Gulf region". He added "Our presence in the region will ensure that we actively promote the ongoing infrastructure developments in the Maldives and as new resorts are opened, we grow visitor numbers by working closely with our travel trade partners". We are confident that our efforts over the past week will have taken us a step further to achieving this goal"