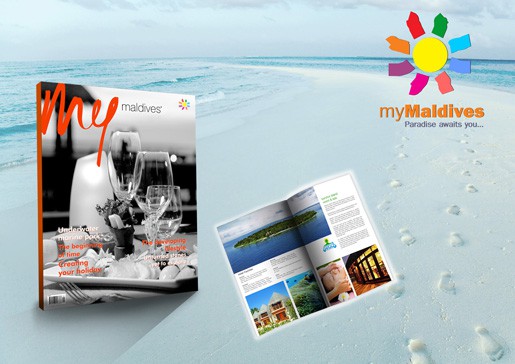 MyMaldives is proud to announce the launching of its first printed publication in 2012.
MyMaldives, launched in early 2005 is now established as one of the most reliable sources of information about the Maldives. With over 20,000 online subscribers and more than 40,000 monthly unique visitors, MyMaldives is no doubt a trusted avenue for hoteliers to connect directly with thousands of tour operators and holiday makers.
MyMaldives publication will extend this connection by venturing into the print media which also be accessed through digital platforms such as iPhone and iPad applications. Adhering to the winning strategies of www.mymaldives.com, with the launching of our printed publication, we vow to set new standards in travel journalism.
The first issue is to be published as early as March 2012 with an estimated circulation of at least 25,000 copies in 4 different languages.
It is with pleasure that we announce the appointment of Blinx Media Pvt Ltd as our publicist who will handle all aspects of the production and distribution of our printed magazine. MyMaldives team wishes them every success.
The publication is also available at https://issuu.com/mymaldives