Viva Macau, the new international low-fare airline for Macau and the Pearl River Delta, announced its virgin flights with spectacular rates as low as HK$888o to Maldives – renowned tropical paradise.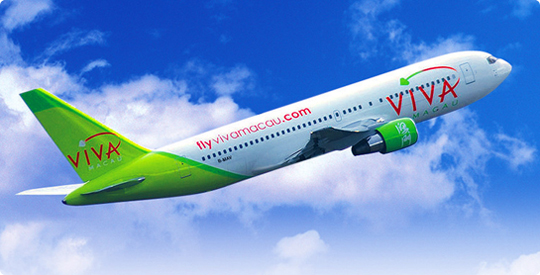 "Viva Macau is set to fly in December in a bid to bring residents of Macau, Hong Kong and the Pearl River Delta to our exciting destinations at great value for money," said Andrew Pyne the airlineas chief executive. "With this, we also bring quick and efficient access to the spirit of Macau, Asia's vibrant entertainment capital".
Pyne elaborated that Viva Macau will fly to Maldives twice a week on Thursdays and Sundays beginning December 21, 2006. Tickets on this special introductory fares are valid for travel until January 31, 2007; thus, giving customers more chances to unite with friends and family during the holiday season and into the new year.
Viva Macau is the only airline in Greater China that offers non-stop direct flights to the diving and beach destination Maldives. "We are confident that this will become a popular destination choice for passengers who thrive on a truly exotic travel experience," Pyne said.
Maldives has always been a favorite destination from China and the PRD. Since Maldives received Approved Destination Status (ADS) from China in December 2002 the island has received a robust increase in Chinese arrivals. Growth rates from this region have maintained double digits during the last five year period. In 2004, growth rate to Maldives was at 37 percent, placing the Chinese market second in Maldives' top regional source markets.
Tickets available at www.flyvivamacau.com