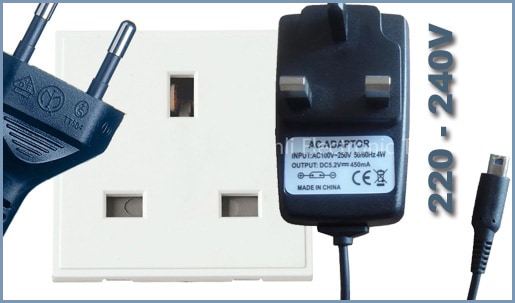 Whenever you are traveling internationally to the Maldives you should always check the voltage and outlets of your vacation destination. The last thing you want is to arrive at your hotel and find out all of your electronic devices are either the wrong voltage or have the wrong plug. It is common to find a variety of plugs and receptacles in the Maldives so always check with your resort before purchasing adapters.
You will likely find the European CEE 7/16 Europlug Type C, the British BS-1363 Type G, and the Indian BS-546 Type D. The best thing to do is buy an adapter for each type so that you have them. Keep in mind, however, that the Maldives current is 220-240 volts. If your appliances run at this voltage all you will need are adapters and you can plug them in and they will work.
If your appliances run at 110-120 volts, and most American and Canadian appliances do, then you will need a step-down transformer to convert the voltage as well as the adapter. If you aren't sure what voltage your appliances run on just check the label, battery brick, or owner's manual and it will tell you. Please keep in mind that while an AC plug adapter will allow you to plug your appliances in it will not convert voltage. Doing this will most likely result in damage to your electrical appliances and very well may ruin them.