Vacationing in the Maldives isn't just for the rich and famous. Those pristine beaches, exotic resorts, and helpful staff surround you and cater to you as though you were the only person in this island republic. These days, prices for Maldives holidays are becoming increasingly affordable. If you are looking to swap the hustle and bustle of your city life for a sun drenched holiday with a relaxed and happy atmosphere, the Maldives is the perfect choice.
Giravaru Island Resort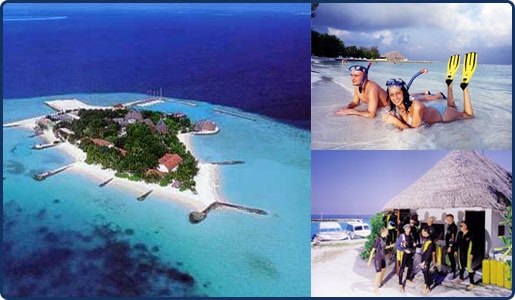 The Maldives has become a popular vacation destination in recent times and in turn, prices for many of the beautiful and luxurious resorts have reduced. The Giravaru Island Resort, renowned for its top diving sites, offers travelers the chance to enjoy fun activities, day and night, without being too harsh on your budget. The resort offers the following:
Restaurant
Well-stocked bar
Seaview coffee shop
Discotheque
Karaoke
Swimming pool with bar
Boutiques
Diving school
Windsurfing school
Conference hall
Eriyadu Island Resort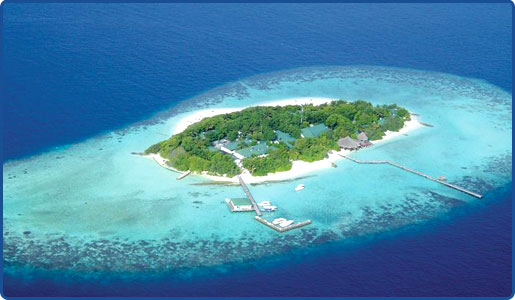 Eriyadu Island Resort is known for its beauty and picturesque flowers, and boasts one of the best environments for snorkelling. With white beaches and stunning views as far as the eyes can see, you just can't go wrong with this fantastic resort, which offers the following:
Billiards
Board games
Boat rentals
Deep sea fishing
Diving
Excursion to the capital Malé
Island hopping tours
Live music
Night fishing
Snorkeling
Sunset cocktail cruises
Table tennis
Volleyball
Meeru Island Resort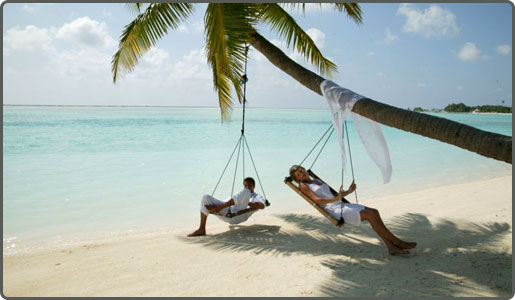 Meeru Island Resort, again reasonably priced, is probably the most popular of all the resorts, frequented by families, couples, and groups alike. The 4-star Maldives resort, which is just 50 minutes from the airport by speedboat, has something for everyone, including all inclusive vacation packages.
Restaurants
Bar pool
Children's wading pool
Pavilion bar pool, for adults only
Tennis courts
Golf driving range and putting green
Beach volleyball
Badminton
Table tennis
Billiards
Snooker
Foosball table
Darts
Petanque
Bicycles
Football grounds
Fishing excursions
Fitness center
While this is just a sampling of the Maldives resorts available, you can see how the Maldives is becoming the place to go when you want to get away.