With so many leisure activities available in the Maldives, you might just run out of time on your vacation. But that doesn't mean you shouldn't try everything the islands have to offer. From scuba diving, taking a cruise, and relaxing on some of the world's finest beaches, your time in the Maldives might seem short, but every moment will soothe your soul.
Diving
Diving is one of the most popular vacation activities in the Maldives. Tourists come from far and wide to experience the wonders of the Maldivian waters, not to mention the comfortable water temperature of around 25 – 30 degrees Celsius. The crystal clear waters also allow for excellent visibility of the beautiful and diverse marine life, including coral reefs, sea turtles, and butterfly fish.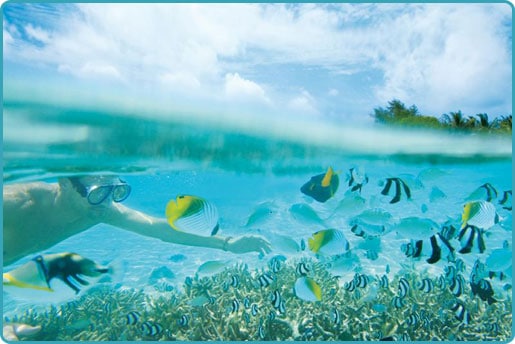 Popular dive sites include: Lion's Head, Okobe Thila, Kuda Haa, Rasfari, Girifushi Thila, Sunlight Thila, Middle Point, Banana Reef, Nassimo Thila, Maldives Victory
Cruises
If you want to savor everything the Maldives has to offer, cruise around the islands in one of the many cruise boats available. Not only will you be able to take in the stunning views of the Maldives, but you will also be in a perfect position to take advantage of the water activities. Many cruise liners having snorkeling and diving equipment on board with a qualified instructor.
Some of the boats available in the Maldives include: Speedboats, Sailing boats, Banana boats, Catamarans
Beaches
If you have relaxation in mind for your vacation to the Maldives, you can lay in the sun on the picture-perfect beaches. The only trick is that with so many beaches and so much white sand, you might have troubles choosing where to begin your tanning. Here are some of the most popular spots for those who just want to lay on the beach.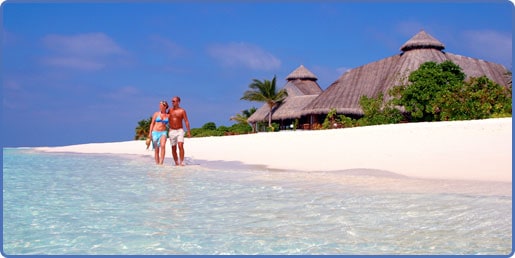 No matter what your vacation dreams are, the Maldives will deliver. From diving to cruising and relaxing, you can have the vacation of your dreams as well as a tan line everyone will envy.