Consequent upon appointment by the SAARC Council of Ministers, H. E. Ms. Fathimath Dhiyana Saeed of the Maldives assumed office as the Secretary-General of SAARC.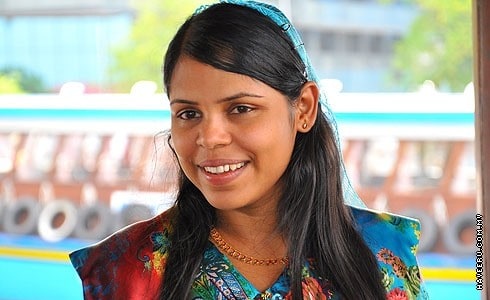 A former Attorney General of the Republic of Maldives and a former parliamentarian, H. E. Ms. Saeed is the tenth Secretary-General of SAARC and is the first woman to occupy this prestigious position. She was serving as Maldivian Government's Envoy for South Asia just prior to assuming her new assignment in Kathmandu. She holds a Master's Degree in Law from the Graduate School of Law and Politics, Osaka University, Japan.
The Secretaries-General of SAARC are appointed by the Council of Ministers upon nomination by a Member State on the basis of the principle of rotation in alphabetical order for a period of three years. Upon nomination by the Government of Maldives, the Thirty-third Session of the SAARC Council of Ministers held in Thimphu on 8-9 February 2011 had appointed H. E. Ms. Saeed to lead SAARC.
Talking to the media on arrival in Kathmandu, H. E. Ms. Saeed stated that she hopes to expand and empower the SAARC Secretariat to place further emphasis on implementation during her tenure.
Launched in December 1985, SAARC comprises of Afghanistan, Bangladesh, Bhutan, India, the Maldives, Nepal, Pakistan and Sri Lanka as its members.