Maldives have a reputation of being an exclusive vacation destination for adults, but these enchanting islands are also wonderful for families. There is so much to do that any family can pick and choose their favorite activities and still not have time to fit everything in! Keep reading for a list of some of the top family vacation activities on Maldives.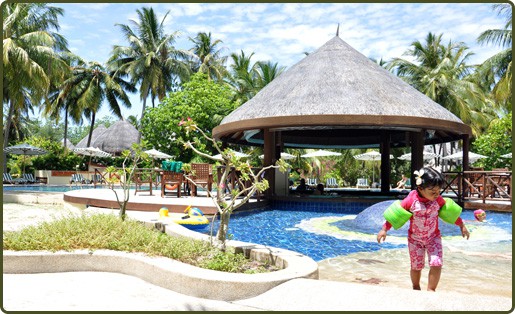 Snorkeling
Kids and parents all love to snorkel and the Maldives is geographically located in one of the world's top snorkeling locations. Try heading to the islands towards the end of the dry monsoon when snorkeling is at its best and be sure to pack the sunscreen. Oh, and don't forget your underwater camera because you will definitely want photos to help you remember this family vacation!
Deep Sea Fishing
Maldives is known for great deep sea fishing and families can really enjoy spending time together while fishing for some of the ocean's larger fish. This is a great time to bond and have a lot of fun. Some kids, and parents, may be prone to sea sickness so be sure to prepare for this possibility in advance.
Windsurfing
Maldives offers great wind surfing opportunities and families can have a great time together. There are quite a few different places that can set up windsurfing sessions so ask your hotel's concierge for a recommendation. That way you will be sure you are getting a great deal with a reputable windsurfing company.
There are lots of other fun things to do, too, as a family. Like exploring local villages, shopping for souvenirs, and just having a great time relaxing and enjoying each other's company!
Find more about the Maldives family resorts