Sheraton Maldives Full Moon Resort & Spa has begun fund raising activities for the UNICEF Check out for Children™ Challenge 2011.
The UNICEF Check out for Children™ Challenge is a staff fundraising competition among Starwood Hotels which began in 2003 and has continued to garner strength and support throughout the various Starwood Hotels and Resorts in the Asia Pacific region.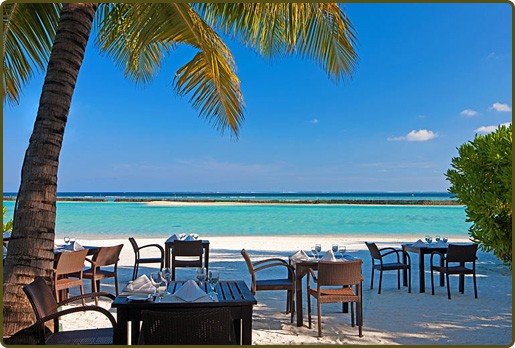 Sheraton Maldives began this year's fund raising activities by organizing a special 'Fishing Competition & BBQ Night' for guests with performances of traditional music Bodu-Beru by local Maldivian artists. The operator of the Water Sports Center at Sheraton Maldives, Extreme Maldives Water Sports supported the fund raising event by providing the boats free of charge.
The resort will also be hosting a Ramadan Break Fast later in the month for various key local travel agents, tour operators and partners where the attendees can make their own contribution to the fund by purchasing raffle tickets for memorable prizes for just US$1.
General Manager of Sheraton Maldives, Ursula Schoefl said that "Associates of Sheraton Maldives are delighted to be working with the UNICEF Check out for Children again in 2011. The Starwood Cares program is at the heart of our daily work principles and caring for our global community is a way of us connecting with each other through these fundraising activities for the greater good of others."
Participants of the fund raising events will stand a chance to win free nights among other great prizes offered by the Sheraton Maldives Resort.
For the past 16 years UNICEF and Starwood Hotels and Resorts have been working together to raise funds for the world's most vulnerable children – with over AUD$7M raised since the program began. In 2010 UNICEF Check out for Children Challenge raised over US$132,000 in the Asia Pacific region.