Bollywood superstar Shahrukh Khan, who is also very popular in the Maldives and across the world, is set to perform in the country on June 6, event organisers have announced.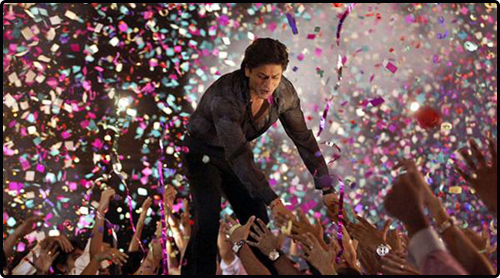 The music show, titled "Mega Music Show 2010", is being organised by Inex Private in collaboration with Arts Solution and the Maldives Swimming and Life Saving Skills Training School. It will be the first time that Shahrukh Khan has performed in the Maldives. Rallies and other promotional events are already being held across Malé to gain more exposure for the event. The show is scheduled to be held at the empty lot called "Gaakoshi" in Ameenee Magu, next to Sinamalé apartments.
In addition to the Bollywood superstar, popular local bands and dance groups will also be performing at the show, according to the organisers.
Tickets for the show, costing Rf 800 for "general entry" tickets and Rf 1,000 for "VIP" tickets, are available now at the following shops in Malé: Venus, Venus Style, College, and Kids Republic.
When asked about the two different "classes" of tickets, an official involved in the event told Maldives Traveller that the VIP tickets were for the front row, the best seats in the house.
Source: www.maldivestraveller.mv