Hurawalhi Island Resort
Huravalhi

Lhaviyani Atoll

92 km

90 Rooms
Hurawalhi Island Resort embodies luxury and exclusivity in the heart of the Maldives. This resort provides an unforgettable escape for those seeking a blend of relaxation, adventure, and indulgence, with its stunning accommodations, diverse dining options, exciting activities, and rejuvenating spa experiences. At Hurawalhi Island Resort, you can immerse yourself in the natural beauty of the Maldives and make lasting memories.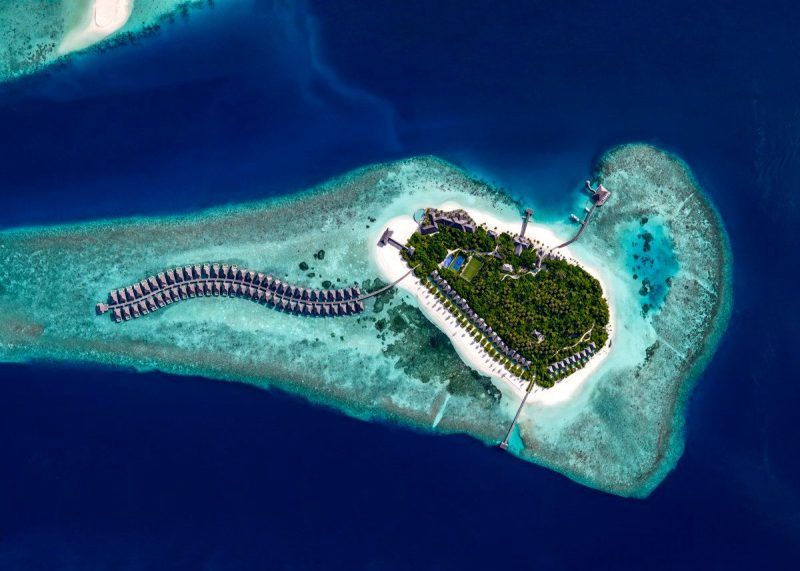 Hurawalhi Island Resort offers a variety of exquisite accommodations, each designed to provide comfort, privacy, and breathtaking views. Accommodation choices include:
Accomodation
Ocean Pool Villas: Perched above the sparkling Indian Ocean, these spacious villas feature a private infinity pool, allowing guests to soak in the beauty of their surroundings while enjoying complete seclusion.

Romantic Ocean Villas: Ideal for couples looking for a romantic getaway, these villas feature a private sundeck and direct access to the turquoise lagoon, providing guests with unparalleled intimacy and breathtaking sunsets.

Ocean Villas: With unobstructed views of the vast ocean, these villas offer a tranquil escape where guests can relax on their private terrace or take a dip in the crystal-clear waters just steps away.

Beach Sunset Pool Villas: These villas are nestled along the pristine beach and offer direct access to the white sands as well as a private infinity pool where guests can relax while admiring the stunning sunset vistas.

Beach Pool Villas: Located just a few steps from the beach, these villas feature a spacious outdoor area with a private pool, creating a tranquil setting for guests to soak up the sun and appreciate the natural beauty of the Maldives.
Dining
Hurawalhi Island Resort is a paradise for foodies, with several excellent restaurants to choose from. Among the notable restaurants and bars are: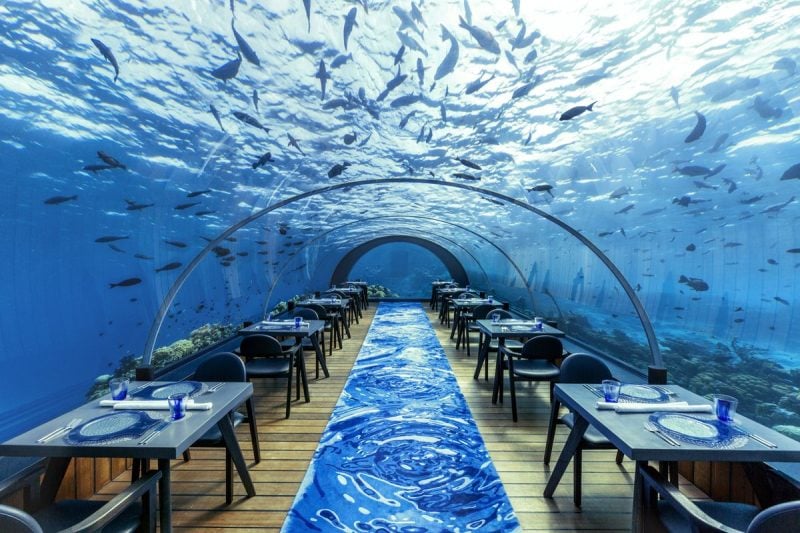 5.8 Undersea Restaurant: Located beneath the ocean's surface, offers an extraordinary dining experience. Enjoy gourmet cuisine while surrounded by vibrant marine life, creating an unforgettable atmosphere.
Kashibo Restaurant & Bar: With a diverse menu and stunning views of the ocean, Kashibo Restaurant & Bar tantalizes guests' taste buds with a fusion of Asian and Mediterranean flavors.

Canneli Restaurant: This beachfront restaurant serves a delectable selection of international dishes, taking guests on a culinary journey.

Champagne Pavilion: Guests can savor a glass of bubbly while taking in panoramic views of the surrounding paradise at the Champagne Pavilion, which offers luxury and elegance.

Coco Bar: Located near the infinity pool, Coco Bar serves refreshing cocktails and light snacks, allowing guests to relax and unwind in a stylish and relaxed setting.

Coco Bar Hurawalhi: Located on the resort's private island, Coco Bar Hurawalhi offers a tranquil beachfront setting where guests can enjoy tropical drinks and stunning views.

J.F.K. – Junk Food Kitchen: Offers a unique twist on comfort food for a casual and fun dining experience, serving up delicious and indulgent treats that will satisfy any cravings.
Activities
Hurawalhi Island Resort provides a variety of activities and experiences to suit every guest's preferences: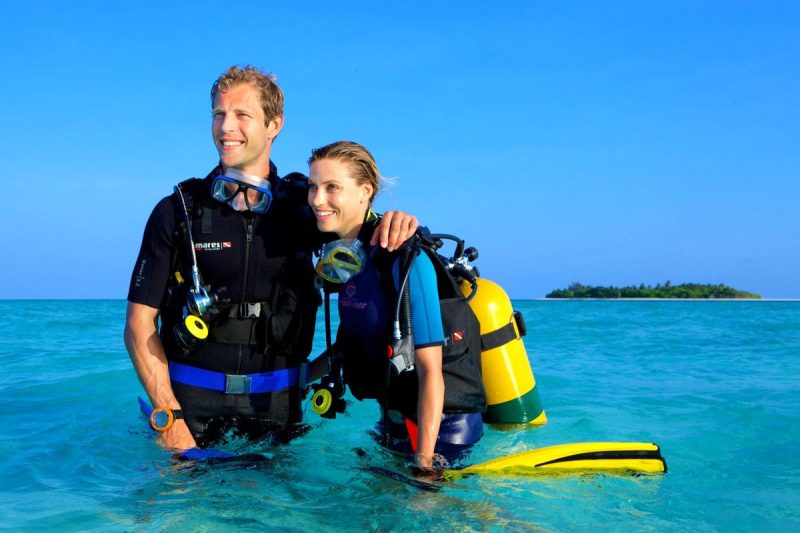 Water Sports: Guests can explore the vibrant marine life and pristine coral reefs surrounding the resort by participating in a variety of water sports such as snorkeling, diving, paddle-boarding, jet-skiing, and windsurfing.

Excursions: Immerse yourself in the beauty and culture of the Maldives by embarking on unforgettable excursions such as sunset cruises, dolphin spotting trips, fishing adventures, and visits to local islands.
Sulha Spa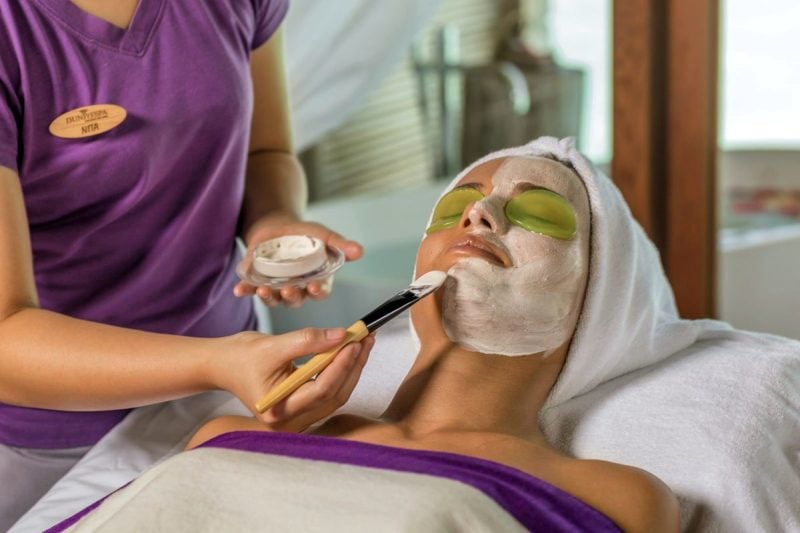 Sulha spa is a haven of peace and tranquillity nestled within the luxurious Hurawalhi Island Resort in the Maldives. This luxurious spa takes a holistic approach to well-being, offering guests a variety of indulgent treatments, therapeutic experiences, and wellness programs in a serene and rejuvenating setting. Sulha spa invites guests to embark on a transformative journey towards inner harmony and balance, whether they are looking for relaxation, rejuvenation, or a deeper connection with themselves.
Room Types and Facilities
Available Room Types: Water Bungalows, Suites, Villas
Room Facilities: Hot and Cold Water, Hair Dryer, Jacuzzi Bathtub, Internet, Tea / Coffee Maker, 24h Room Service
Resort Facilities
Swimming Pool, Spa, Internet / Wi-Fi, Fitness Center, Dive Center, Restaurants, Bars, Play Ground, Photography
Sports and Recreation
Scuba Diving, Windsurfing, Catamaran Sailing, Parasailing, Canoeing, Water Skiing, Wake Boarding, Jet Ski, Paddle Boards, Island-hopping, Excursion, Dolphin Watching
Location on Map
Contact Hurawalhi Island Resort
Champalars Holdings Pvt Ltd
M. Champa Building, 4th Floor

Tel: +960 6622000
Email: [email protected]
Website: www.hurawalhi.com