Vaavu Atoll
Vaavu Atoll, also known as Felidhu Atoll, is a distinct and beautiful Maldivian administrative division. In terms of population, it is the smallest administrative atoll, but it is not to be underestimated. The atoll is made up of two natural atolls, Felidhu Atoll and the Vattaru Reef, and is about 40 miles from Malé, the capital city. Vaavu Atoll is a popular tourist destination due to its crystal-clear waters, beautiful coral reefs, and pristine beaches.
Felidhu Atoll is the larger of the two atolls, with 35 islands, only six of which are inhabited. Felidhoo, the atoll's capital, is the largest island. Keyodhoo, Thinadhoo, Rakeedhoo, Kudhehulhudhoo, and Dhevvadhoo are the other inhabited islands. The atoll has a population of about 5,000 people, with the majority working in fishing, tourism, and agriculture.
The Vattaru Reef is a small egg-shaped atoll with only one small islet, Vattaru, measuring approximately 1.2 hectares in size. The reef is about 9 kilometers in diameter and is located in the center of Felidhu Atoll. The atoll is unique in that it is the only one in the Maldives with a separate reef from the main atoll. The Vattaru Reef is home to a wide variety of marine life, including fish, sharks, rays, and turtles.
Fottheyo Muli, near Foththeyo-bodufushi Island in Felidhu Atoll, is the Maldives' easternmost geographical point. This makes the atoll a one-of-a-kind destination to visit and explore. The atoll is accessible by speedboat from Malé in about 90 minutes or by dhoni in about 5 hours.
Vaavu Atoll is well-known for its cultural significance, in addition to its natural beauty. The atoll has a rich history, with several historical landmarks and monuments worth seeing. The Hukuru Miskiy mosque, located on the island of Felidhoo, is one such monument. The mosque was built in the 17th century and is one of the Maldives' oldest and most important mosques.
Vaavu Atoll is a beautiful and unique destination that allows visitors to experience the Maldives' natural beauty and rich culture. Vaavu Atoll is a must-see destination for anyone interested in exploring the atoll's beautiful coral reefs, relaxing on its pristine beaches, or learning about its rich history.
Resorts in Vaavu Atoll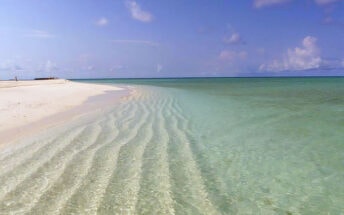 Alimatha
Vaavu Atoll
48 km from Malé city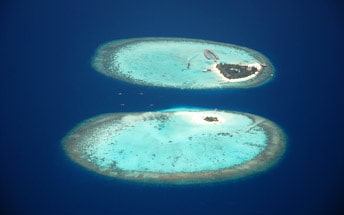 Dhiggiri
Vaavu Atoll
51.5 km from Malé city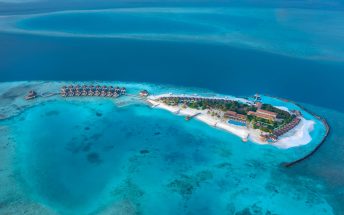 Kunaavashi
Vaavu Atoll
64 km from Malé city
Resorts by Atoll