NOOE Maldives Kunaavashi
Kunaavashi

Vaavu Atoll

64 km

72 Rooms
NOOE Maldives Kunaavashi promises to provide its guests with a luxurious and balanced lifestyle. This tropical island paradise is located in the Maldives and is the ideal place to unwind and relax.
NOOE Maldives Kunaavashi has 72 guest bungalows and villas spread across 3 hectares of land. 39 of these accommodations are located overwater and offer breathtaking views of the Vaavu Atoll. Guests can stay in studios, suites, bungalows, or villas, each of which is designed to inspire creativity, relaxation, and balance. The overwater villas, which have two stories, private plunge pools, and large deck areas, are ideal for a romantic getaway.
NOOE Maldives Kunaavashi offers a diverse range of culinary experiences across six different outlets when it comes to dining. Guests can enjoy a variety of local and international flavors, from all-day dining at the Ìrǔ (Sun) restaurant to Japanese-inspired cuisine at the w·āsho'ku restaurant. The fl·äm·ē chargrill overwater restaurant serves premium seafood, poultry, and dry-aged meat sourced from around the world for those who enjoy grilling. The Pool bar vēlì (Sand) has a day club vibe, while the coffee shop mõ·odhǔ (Sea) has a variety of decadent and holistic treats.
Guests at NOOE can experience paradise at their own pace. Sunrise yoga, cooking classes, water sports, and spa treatments are among the activities available at the resort. Guests can also go shark diving or relax under the stars. The kǔlh·un' (Play) Kids Club offers a variety of activities to keep children entertained for families with young children.
NOOE Maldives Kunaavashi is easily accessible via a 25-minute seaplane ride from Male or an hour-long speedboat transfer. The resort's team will organize the transfer once the booking is complete.
NOOE Maldives Kunaavashi is an excellent choice for those seeking a luxurious and balanced lifestyle in the heart of the Maldives.
Room Types and Facilities
Available Room Types: Bungalows, Water Bungalows, A/C Rooms
Room Facilities: Hot and Cold Water, Internet, Tea / Coffee Maker, 24h Room Service
Resort Facilities
Swimming Pool, Spa, Internet / Wi-Fi, Childcare, Restaurants
Sports and Recreation
Scuba Diving, Aerobics, Excursion
Location on Map
Contact NOOE Maldives Kunaavashi
Kunaavashi Island
Vaavu Atoll
Maldives
+960 400 6488 /

Email: [email protected]
Website: https://nooe.com/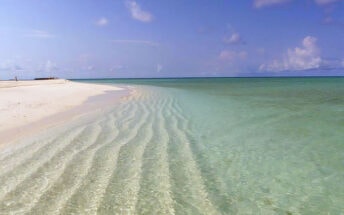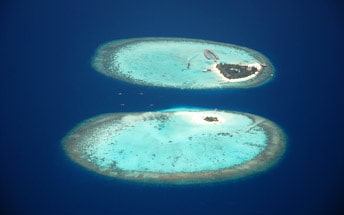 Resorts by Atoll