Oaga Art Resort
Maaranfushi

Kaafu Atoll

49 km

35 Rooms
Oaga Art Resort is a destination for those seeking an immersive and enriching experience in the Maldives. It is a haven for travelers looking to enjoy a variety of activities and amenities catered to their specific needs. There are beer-tasting, cocktail-making, and cooking classes for those who prefer a more relaxing experience. Offshore adventures, creative workshops, and one-of-a-kind dining experiences are also available at the resort.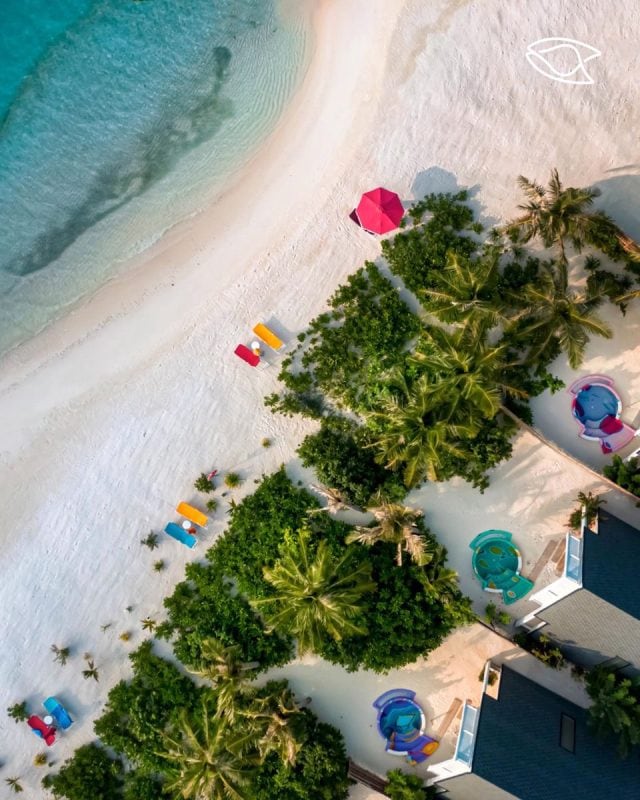 Accommodation
The Veyoge Gallery Pool Villa is perfect for couples seeking a romantic Maldivian resort dream, while the Haruge Beach Villa with Private Pool is recommended for couples or families of three seeking to celebrate an anniversary, birthday, or have a tranquil holiday on the best beaches of the Maldives filled with new experiences.
Veyoge Gallery Pool Villa
The Veyoge Gallery Pool Villa at Oaga Art Resort is a garden villa designed to stimulate and protect guests. It is based on the Maldivian folklore of star-crossed lovers 'Khalid and Sitti'. The invisible mirrored exterior recalls the lovers' affair's secrecy. Some say they jumped into a lake and transformed into mystical creatures, never to be separated again. With this magical tale, the villa invites guests to live their romantic Maldivian resort dream.
This villa is ideal for couples celebrating a honeymoon, anniversary, or birthday. It is also ideal for thrill seekers, bucket listers, adventurers, art, music, and nature enthusiasts.
Suvāsthi Gallery Art on the wall is part of the in-house art collection by Maldivian artists. The Suvsthi Retail Gallery sells all of the displayed art. For each night spent in this villa, an allocation will be made to the contributing artist community.
Swim through the pool to the'veyo' garden stream, which leads directly to the pool at Sobi Bar. At Sobi Bar, they can also enjoy the vintage turntable and select LPs from the record library. Hand-drawn depictions of Khalid and Sitti can be spotted along the way!
Haruge Beach Villa with Private Pool
The Haruge Beach Villa with Private Pool at Oaga Art Resort is a modernistic A-frame with angling roofs and a high-ceiling. After passing through the door, guests can immerse themselves in one of the Maldives' most beloved stories about star-crossed lovers, Dhon Hiyala aa'i Alifulhu, as told by the resort's grandparents and parents.
These beachfront villas make Oaga Art Resort one of the best resorts in Maldives for a honeymoon. They are also recommended for couples or families of three looking to celebrate an anniversary, birthday, or have a relaxing holiday on the Maldives' best beaches filled with new experiences.
The villa features brightly colored murals hand-drawn by local artists, depicting the epic story of the two lovers Dhon Hiyala and Alifulhu, full of splendour, magic, and wild creatures from the deep blue sea. To add color to the beach view, artist Mohamed Auzam (aka Keyolhu) hand-painted a circular pool inspired by "vevu," the low traditional baths used by our forefathers.
Guests can also enjoy the 'Gifili' graffiti wall, which adds a modern twist to traditional Maldivian bathrooms. Ahmed Sobah (aka Toxicrew), a multi-disciplinary street artist, took inspiration from local animals such as the cat and rooster to transform each of the walls into one-of-a-kind works of street art.
Dining
Oaga Art Resort strives to provide guests with a culinary experience they will remember for a lifetime. Through its unique dining experiences, the resort hopes to provide amusement or enjoyment. All of the resort's restaurants, including Kaa Kada, Samaasaa, Raa Baa, and Sobi Bar, provide a variety of food and atmosphere, making them an essential part of the resort experience.
Kaa Kada
The heart of Oaga Art Resort's gastronomical journey, the main restaurant features food stalls with a variety of global cuisines and specialties. From Asian and seafood dishes to mixed grill, pastas, pizzas, and more, the menu has something for everyone. Kaa Kada, which translates loosely to "Food Stalls" in Dhivehi, is inspired by the comfort of food served on a busy street. Guests can watch the chefs prepare their meals and then enjoy them in a simple and comfortable island setting.
Samaasaa
The specialty restaurant at Oaga Art Resort provides a one-of-a-kind dining experience that combines interactive literature and fine dining. Guests can journey through Chef Zuzu's five-course meal, which tells age-old tales of lore depicting star-crossed lovers or mythical beasts, which is currently opening with Maldives folk tales. The restaurant, located in the island's farthest reaches, is reminiscent of the intimacy offered by a traditional Fann'ge, a hut with palm thatchings. The resort hopes to provide guests with a culinary experience they will remember for the rest of their lives through fine art and movement. "Samaasaa," which means "the action of providing or being provided with amusement or enjoyment" in Dhivehi, encapsulates the restaurant's goal perfectly.
Raa Baa
Raa Baa, located near the main pool, is the ideal place to spend an entire day lounging, playing games, or swimming. Guests can relax and enjoy the tropical atmosphere with a simple snack food menu available. The name "Raa Baa" is a playful wordplay on the Dhivehi word for alcohol (Raa) and an exclamation for wonder (Baa), both of which are also the names of two letters in the Dhivehi alphabet.
Sobi Bar
Situated at the corner of the island, Sobi Bar is a beach bar ideal for spending a tropical afternoon or evening. Guests can visit with friends, express their creativity, or reflect on their lives. The bar has a vinyl library, which is ideal for rediscovering favorite artists. Guests can also swim in the pool or on the nearby shores, or simply relax and enjoy the island atmosphere.
Wellness
Hoba Spa embodies the warmth, energy, and simplicity of the island lifestyle. It is a healing space that promotes transformation, reconnection, and balance in your body, mind, and soul. Dhivehi Beys, Maldivian medicinal traditions, are used to provide experiences that restore equilibrium, enhance natural beauty, and revitalize the vital essence within.
Hoba Aroma is a collection of scents that have been used in the Maldives for generations. This curated aromatic collection is made with only the purest therapeutic ingredients and creates powerful and sensual journeys for both the body and the face. With hints of rose, vetiver, sandalwood, and frankincense, you will experience the Maldives' inherent sense of unconditional love, warmth, and joy.
Beys Foshi' Therapies draws on Maldivian traditions to provide a variety of therapies and local experiences, such as traditional body scrubs and massage oils, sand poultices, coconut tools, healing sea water bath rituals, smudging, charmed waters, and more.
San'dhu Moon Therapies uphold Maldivian practices and rituals of the past centuries that used the moon's energy to craft medicinal massage oils and elixirs. The combination of Maldivian aromatherapy, moon energy, positive intentions, and medicinal herbs allows you to connect deeply with your surroundings and recognize that we are all part of nature.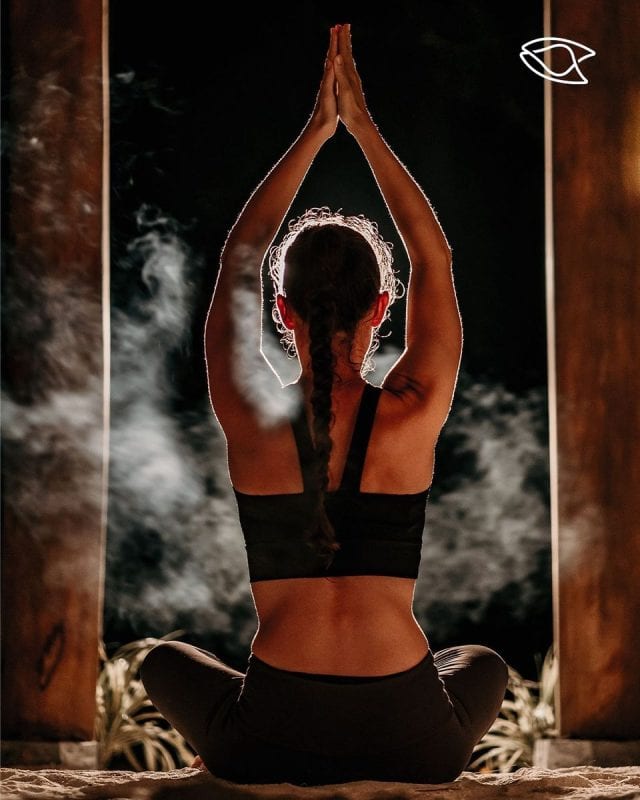 Hoba Dhulhaheyo is Oaga's unique approach to wellbeing and mindfulness. It includes movement, meditation, Yoga, Pilates, sound healing baths, intention setting, aromatherapy, and much more, and it is a true journey for the body, mind, and spirit. You can also participate in Full Moon and New Moon rituals for a truly unique mystical experience!
Activities
Oaga Art Resort is a luxurious resort located in the beautiful tropical setting of the Maldives. During their stay, guests can enjoy a variety of unique and immersive experiences at the resort. Here are some of the best things to do at Oaga Art Resort:
Beer-Tasting
If you're a beer lover, the beer-tasting experience at Sobi Bar is a must-try. Learn about the flavors and aromas of each beer as you sample a variety of beers ranging from light lagers to rich stouts. You'll also have the chance to chat with Oaga Art Resort's beer experts about their favorite brews and discover new favorites.
Cocktail Apprentice
Learn the art of cocktail making through a hands-on and interactive experience. You'll get to use a variety of premium spirits, fresh fruit juices, and other ingredients to create your own custom drinks under the supervision of experienced mixologists. Learn about the history and culture of cocktail making while sampling a variety of cocktails created by the mixologists.
Learn A Dish
Learn how to prepare a variety of dishes, from traditional local dishes to international favorites, to immerse yourself in the local culture and cuisine. The learn a dish experience is a hands-on cooking class that teaches you about various cooking techniques, ingredients, and presentation skills. You will also be able to sample the dishes you have created!
Creative Expression (Art)
Unleash your creativity in a tropical setting. At Suvāsthi Retail & Art Gallery, you can choose from a variety of workshops and classes led by experienced instructors who will guide you through the creative process and help bring your artistic vision to life.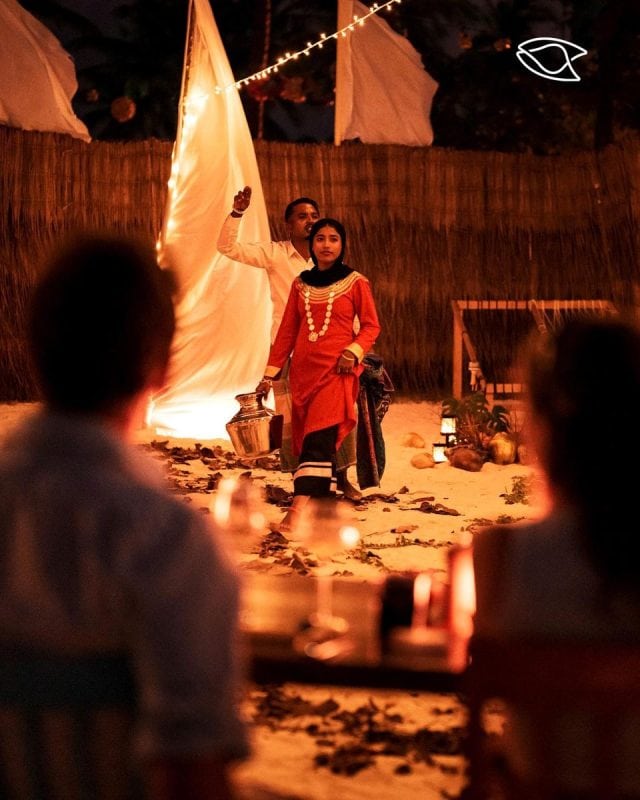 Take Notes (Music)
Explore the opportunity to learn a new musical instrument or improve your existing skills. You can choose from a variety of lessons at Oaga Art Resort, all led by experienced instructors who will guide you through the learning process and help you develop your musical skills. Whether you are a beginner or a seasoned musician, our music lessons experience is the ideal way to immerse yourself in the world of music and create lasting memories.
O Fire (Bonfire)
Experience community and togetherness around a large bonfire on the beach. As the sun sets and the bonfire creates a warm and cozy atmosphere, enjoy live music, dance, and socialize with one another. The talented musicians at our resort will entertain you with a mix of traditional and contemporary songs, and everyone is welcome to join in on the singing, dancing, and storytelling.
Float-stagram
Indulge in the trend of the floating meal experience, where you can enjoy a carefully curated assortment of sweet and savoury items in the privacy of your own villa, overlooking the beautiful white sandy beaches and pristine waters of the Maldives.
Offshore Adventures
Oaga Art Resort offers a variety of motorized and non-motorized water sports activities, including scuba diving, snorkeling, and trips to neighboring islands, for those looking for an adrenaline rush. Explore the Maldives' vibrant waters and discover a kaleidoscope of colors beneath the sea.
Room Types and Facilities
Available Room Types: Suites, A/C Rooms, Villas
Room Facilities: Hot and Cold Water, Internet, Tea / Coffee Maker, 24h Room Service, Private Pool
Resort Facilities
Swimming Pool, Sauna, Discotheque, Spa, Internet / Wi-Fi, Laundry, Gift Shop, Restaurants, Bars
Sports and Recreation
Scuba Diving, Island-hopping, Fishing Trip
Location on Map
Contact Oaga Art Resort
Oaga Art Resort
Maaranfushi, Maadhunifaru Lagoon
North Male' Atoll
Maldives

Tel: +960 332 6242
Email: [email protected]
Website: oagaresorts.com